Half day tour to the Caves of Drach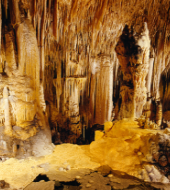 The Cuevas del Drach or Caves of Drach are one of the attractions you cannot miss in Majorca!
Come and see this unique masterpiece of nature, the rugged walls that where created at the Miocene Era. Relish on pleasant ride through an underground lake hidden in these enigmatic caves located at the Eastern side of the island: one of the biggest in Europe. Enjoy also a small classical music concert while watching the rock formations, the stalagmites and stalactites that where created. There will also be a stop at a factory of the famous artistic pearls of Majorca.
Included:
Pick-up at one of the meeting points of the tour at Mallorca. Choose the nearest to your hotel at Mallorca.
Transfers on board an air-conditioned bus.
Trip to Porto Cristo -on the east coast of Majorca- and visit the Cuevas del Drach (The Caves of the Dragon).
Enjoy a small concert of classical music at the caves.
Stop at the exhibition and sale of the famous artistic pearls at its Majorca factory.
Return back to Mallorca.
Tourist guide for the group.
Dates
Monday and Sunday morning.
Tuesday and Friday afternoon.
Pick-up between 8.15 am and 9.15 am or 1:15 pm and 2:20 pm, depending on meeting point chosen. Check the list of the collection points available
here
.
How does it work? After the booking process you can select the departure point.
Duration:
4 hours
Languages:
Available in Spanish, English, German, Italian and French.
The ticket will be sent within 24 hours in a seperate e-mail.

Send by email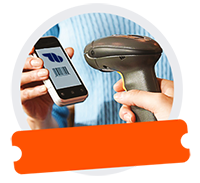 Show your Ticket
On your Phone!